Our concert of Christmas music, ancient and modern, will take place this year on Saturday, December 7th from 7:30pm in the church of St Mary the Virgin, Bridge Street, Uttoxeter, Staffordshire ST14 8AW.

Tickets are available, on-line here, from any member of the Singers or by contacting Tim Scott on tim@raggedrobin.co.uk  , 07812 064279 or 01889 563570.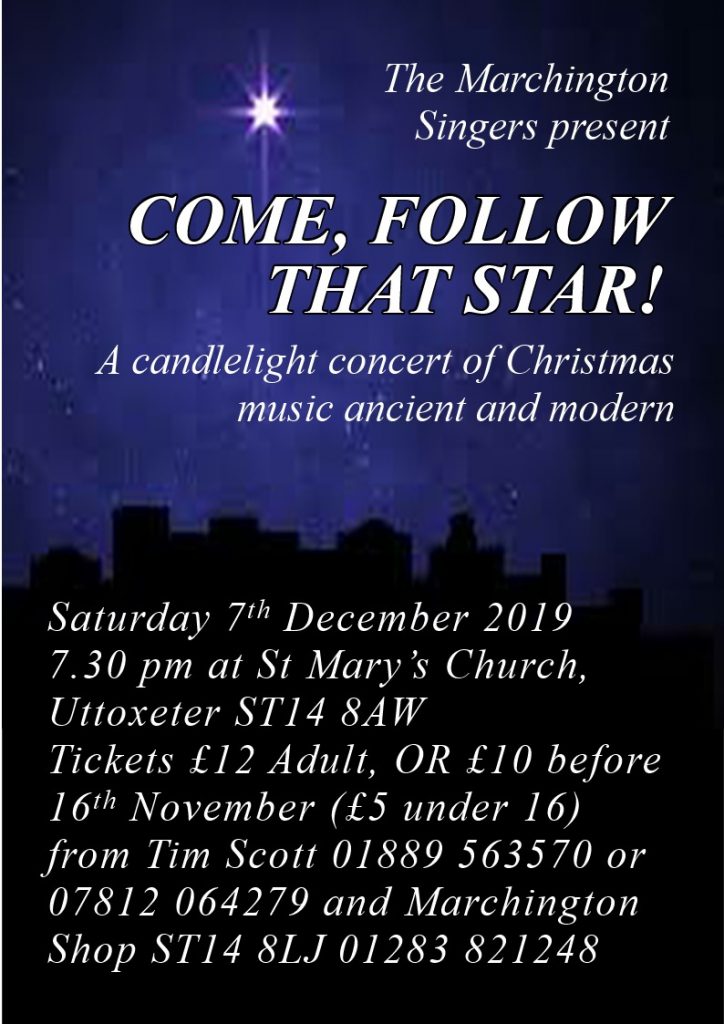 We look forward to seeing you there.